Edgbaston Floral Mosaic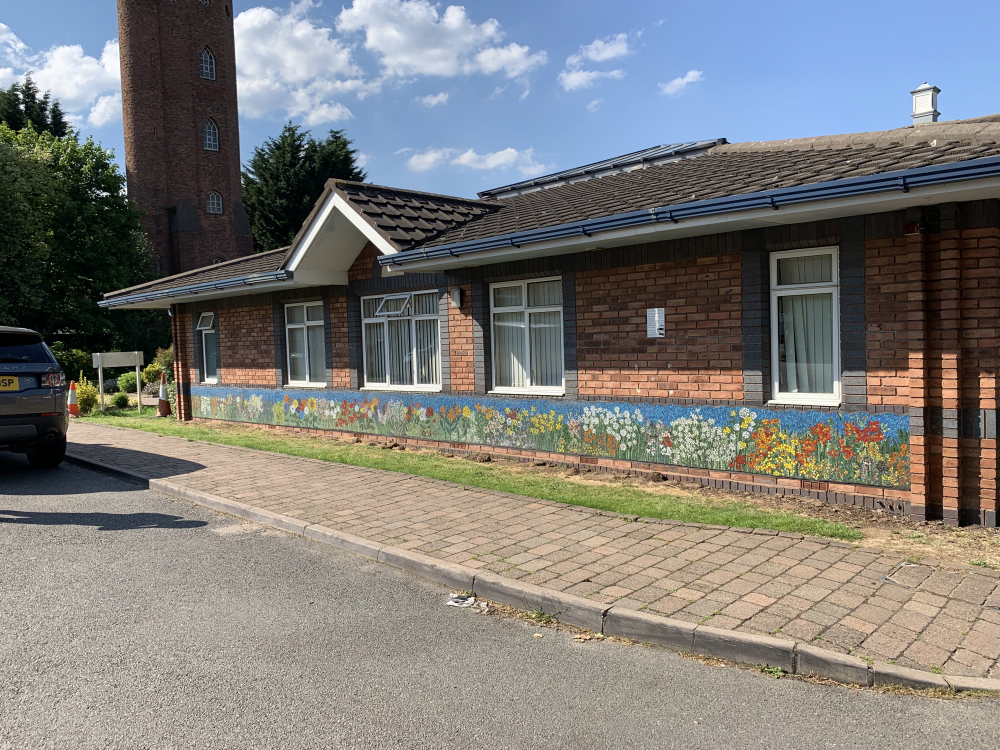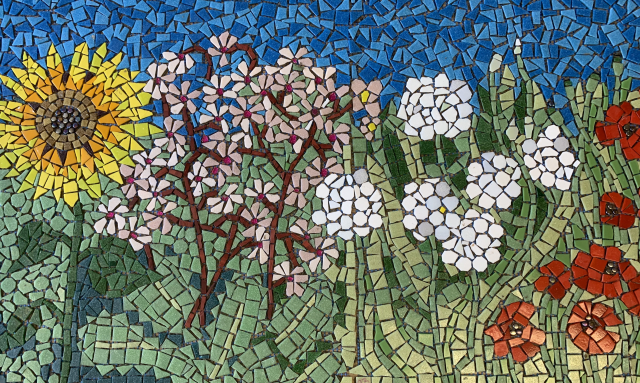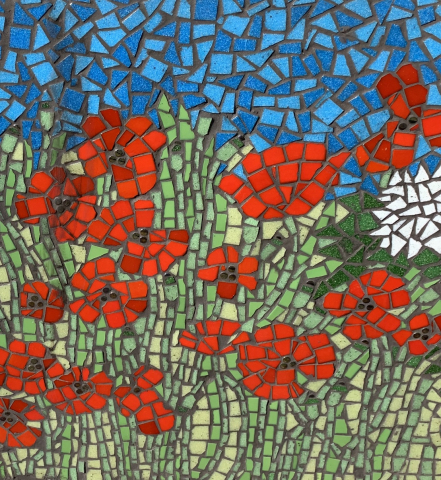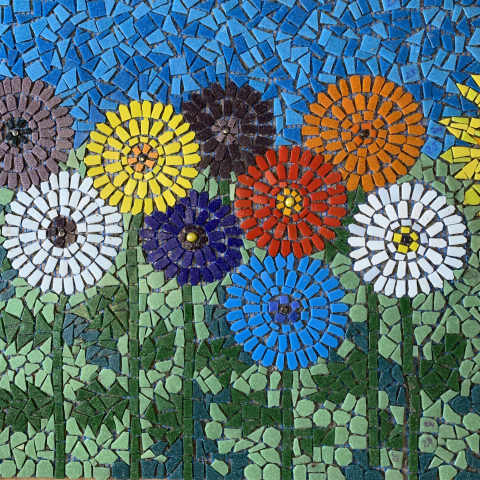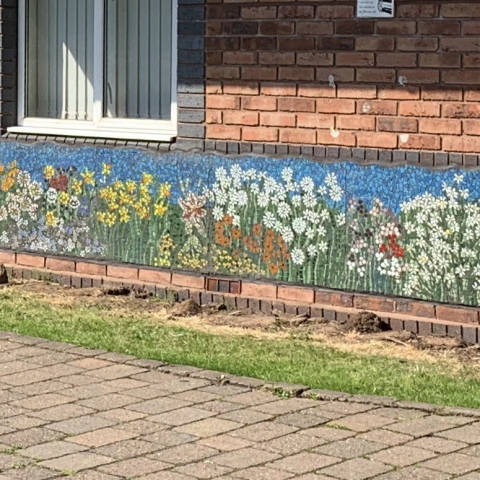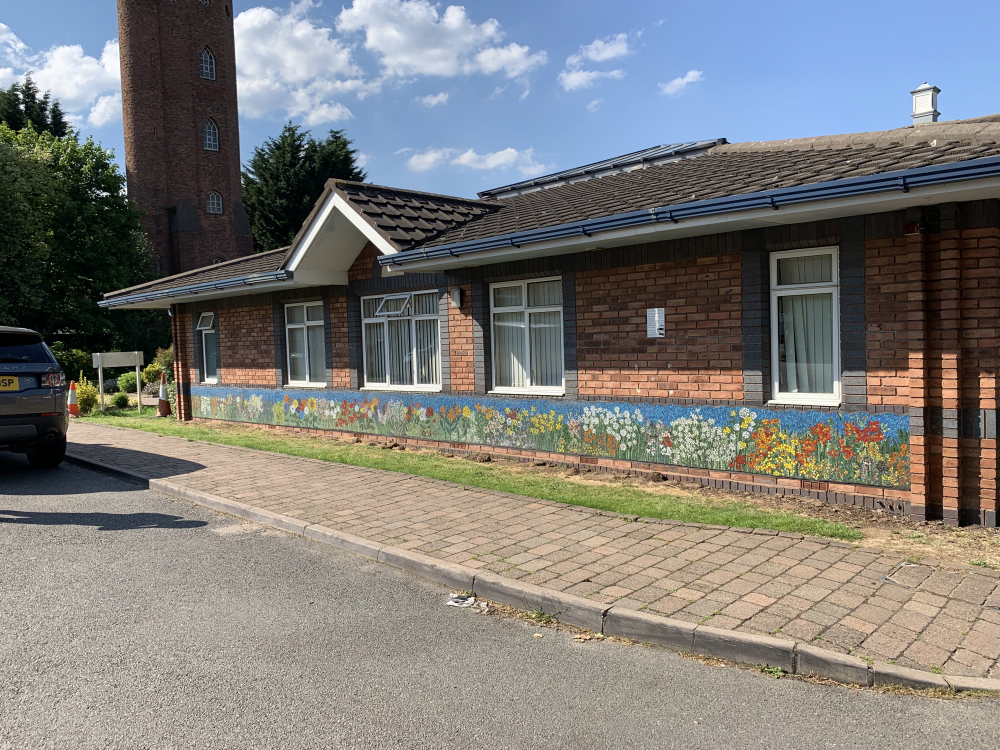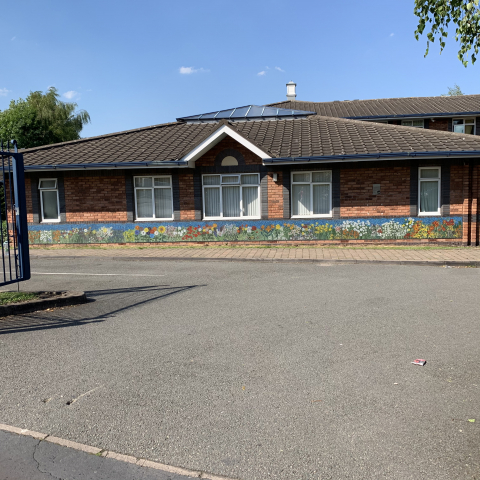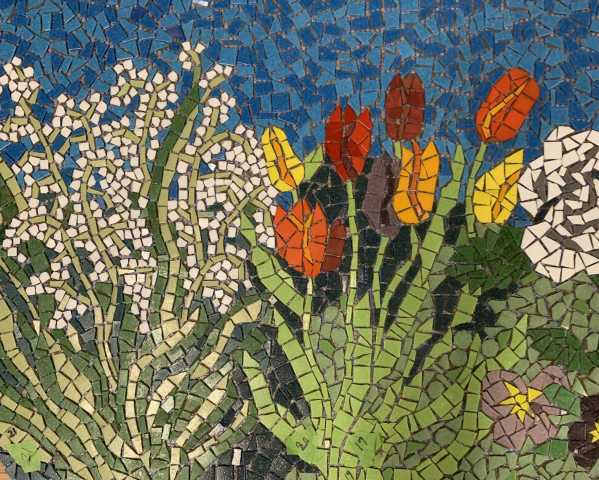 My current mosaic is a 14 metre floral display on the front of the Karis Medical centre in Edgbaston. It is my mission to transform plain uninteresting walls or buildings with cheerful uplifting mosaics. Wherever possible I also like to get the local community involved.
The idea for the mosaic was inspired by the Great plague of 1665. It was believed that holding a posy of flowers to the nose would keep away the germs contained in the miasma which was the term used for the so-called emanation that was believed to spread the plaque. The idea that flowers could ward off illness felt like a perfect theme for a medical centre mosaic. Little did we know when this idea was conceived that ten years later we would be in the grips of Covid-19. I also felt the theme of flowers has wide appeal and would provide an all year round summer garden in the heart of the community. Who doesn't love flowers? And who doesn't want to be uplifted at this time?
The community and those connected with it not only chose every flower on the mosaic, but also some flowers and sections were made by members of the community during workshops held at St George's school and Edgwood Court. Every flower has a personal significance, whether it's to remember a loved one or, for example, the fire poppies that were requested by the fire service.
This project has united all who have taken part, and it has helped to uplift the community during a difficult time. It has also enriched a prominent and important focal point. It took nearly a year to produce the mosaic and four weeks for me to cement It to the wall. During the fitting, the community again supported me in all weathers, offering words of encouragement and showing real appreciation for the work I had produced.
This mosaic will endure for years and serve as a permanent thank you from the Edgbaston community for all the care that the NHS and other essential services and providers have given and continue to provide.
For further information please contact:

Jackie 0845 539 2164