I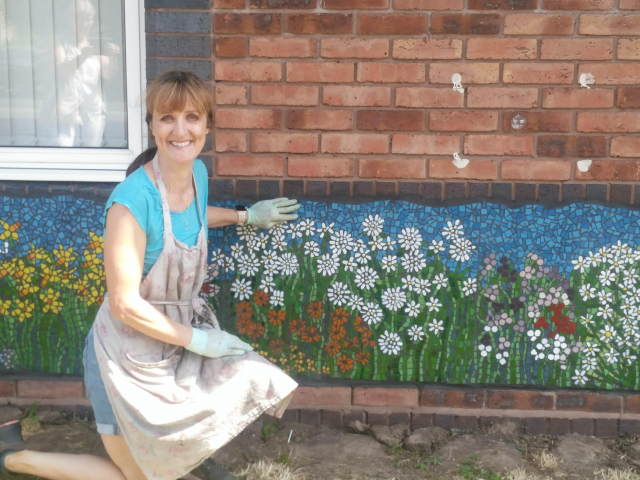 graduated from The University of the West of England in 1993 with a BA (hons) Ceramics. I then went on to qualify as a teacher lecturing in Ceramics and Art & Design for ten years.
Fifteen years ago, I was asked to produce a mosaic for my daughters school. I absolutely loved the technique and materials and was instantly hooked. I now work full-time as a Mosaic Artist from my studio in Bromsgrove, Worcestershire.
Mosaic is a fantastic medium for students to work with; it's a really easy technique to learn, but one that can produce truly impressive results. Offering workshops at my studio in Worcestershire, in schools and within the community has allowed me to continue teaching. I enjoy helping students to learn new skills whilst developing their own creativity.