This photo was taken after the mosaic was fitted but before the rest of the prayer garden was finished. The builders will take the new flooring to the edge of the mosaics brick surround.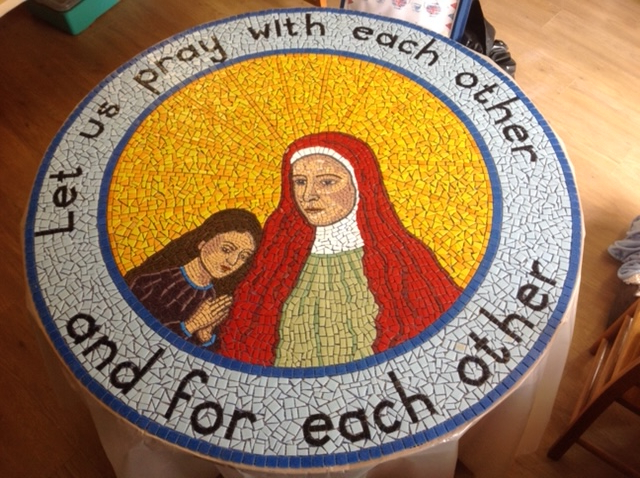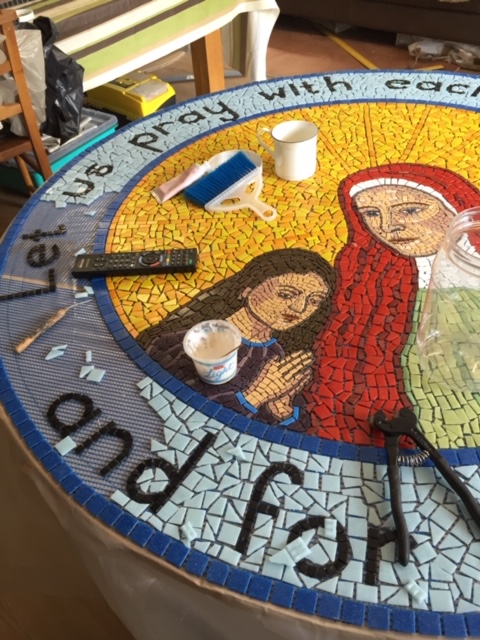 This mosaic floor which measures 160cm in diameter will be installed on a cement base with a brick surround. The mosaic is made up of 9 sections.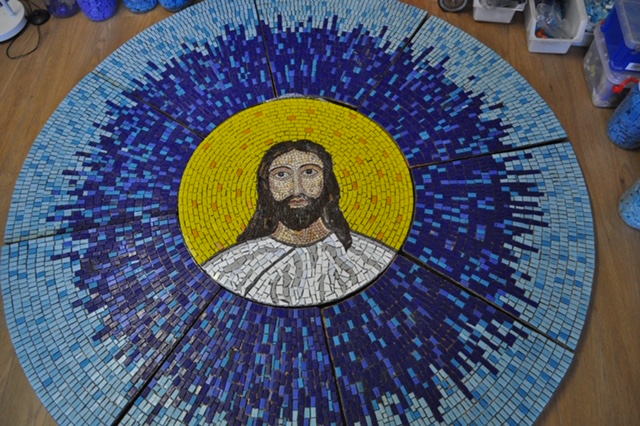 Close taken up before the mosaic was grouted.